Hi BF's!!!
I'm starting something here that I've been wanting to do for a while now.
Every Saturday I'll be featuring a new blog here
and
I'll be leaving their button in my sidebar
so you can easily find them!
The blogsphere is a huge place with 16464016514464 blogs.
I started this
as means to get
to know some new & pretty awesome bloggers!
Woot!
So, if you know someone who should be featured
or
you want to be featured yourself
just
send me an email
at
Mrs.Sergeant@live.com
With that said let's get to know
Air Force. Wife. Life.'s
1st Ever
Featured Blog!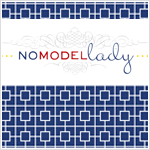 This girl right here
absolutely loves
reading her blog.
I'd love to invite her over for a glass of sweet tea
and
some good convo!
"I'm no model lady. A model's just an imitation of the real thing." -Mae West
The Lady from "No Model Lady"
is a mil-spouse and mom-of-two,
whom I find to be
smart, funny, supremely charming,
pretty darn beautiful ;-),
and
has a super wicked fashion sense
that doesn't break the bank!!!
Seriously!
How awesome is that?!
I always tend to strike out at thrift stores and such, but I digress. :-/
She's going to have to do a guest post over here
(hint-hint)
and teach us a
thing or 2 about being fabulous for less! ;-)
Go stop by and tell her Mrs. Sergeant sent you!
Happy Weekend!